Car, Motorcycle, Floors, Windows, Driveways, Roofs, Siding washing etc. Ideal for Professional and enthusiast alike.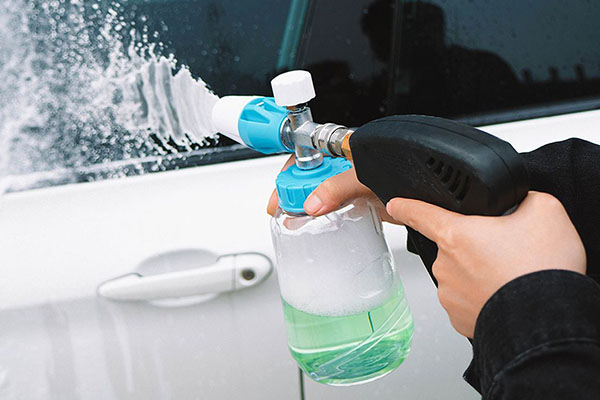 Features
Adjustable Spray Pattern with 360-degree Adjustment
Suitable for a wide range of Pressure Washer Units on the Market
32-ounce(1000ml) canister with wide mouth opening,The transparent bottle body can clearly see the liquid and remaining in the bottle.
Casting integrated copper parts construction, sealing strong.The pressure is not easy to leak, and the foam is heavy and smooth.
Easy fill wide mouth opening. Empty, foam cannon can stand firmly without falling.The the bottle body is concave convex, which is anti-skid and wear-resistant, and comfortable to hold.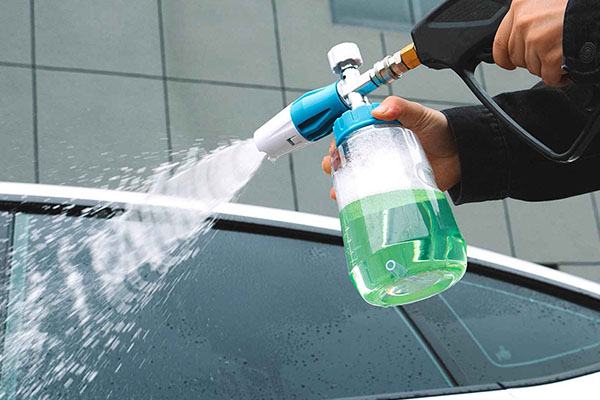 Specifics
Inlet: G1/4″F
Rated Pressure: 200bar – 2900PSI
Permissible Pressure: 220bar – 3200PSI
Max Flow Rate: 20l/min/5.3USGpm
Max Temperature: 60ºC/140ºF
Tank Capacity: 32oz(1000ml)
Weight:0.6kg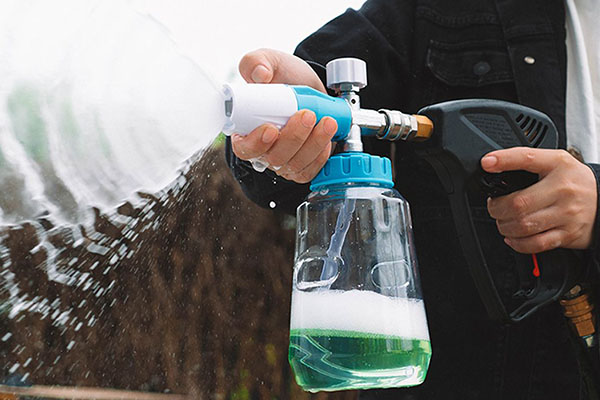 Technical Specifications
Material:PP with copper connector
Cup Volume:1L